Halloween is just around the corner, and in Indiana, the fun is guaranteed! Indiana offers a variety of thrilling activities for those looking to make the most of the Halloween season. From spine-tingling haunted houses to charming family celebrations, here's a list of the top 10 standout activities to enjoy in Indiana during Halloween.
1. Headless Horseman at Conner Prairie: Celebrating 40 Years of Thrills and Chills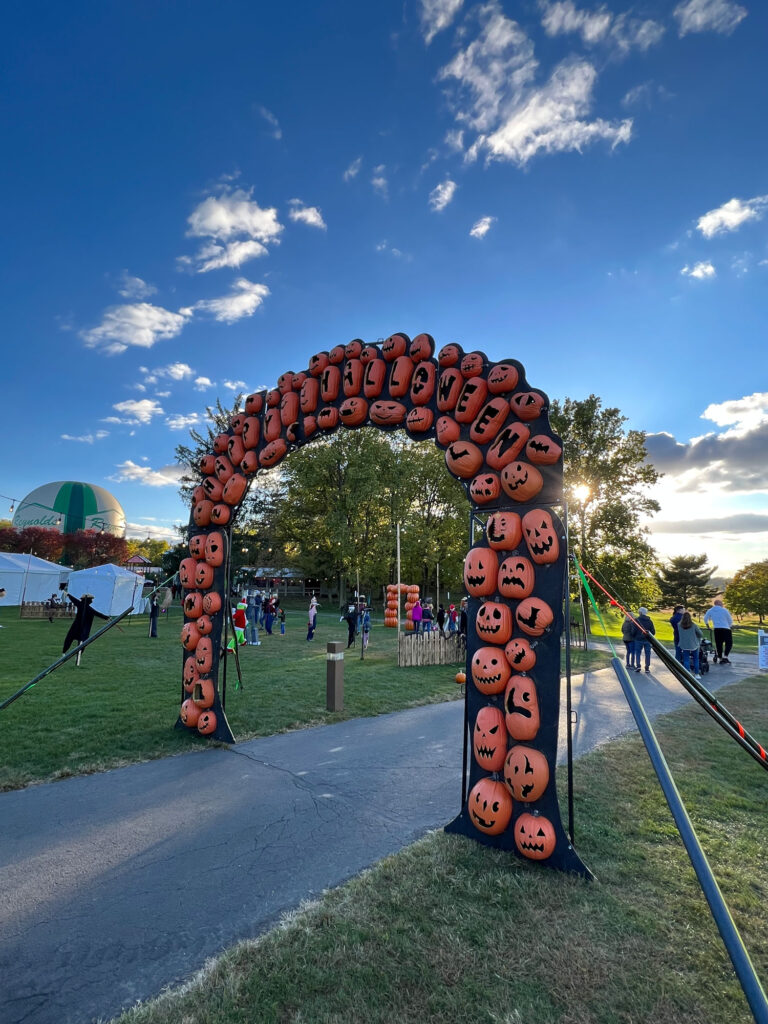 Dates: October 5-29, Every Thursday-Sunday
The Headless Horseman Festival at Conner Prairie has something for everyone. Take an iconic Haunted Hayride through Conner Prairie's grounds where you'll encounter spooky frights at every turn, including the Headless Horseman himself! Venture into the Trail of Terror, a path through the cornfield filled with elevated scares for the bravest souls. Enjoy the Magnificent Midway with carnival rides, festive games, and bounce houses. Don't forget the live entertainment, fortune-telling, and whimsical 'Bizarre Bazaar' dedicated to the legend of the Headless Horseman. Photo: We Like Indy
2. Indy Scream Park: Indianapolis's Scariest Haunted House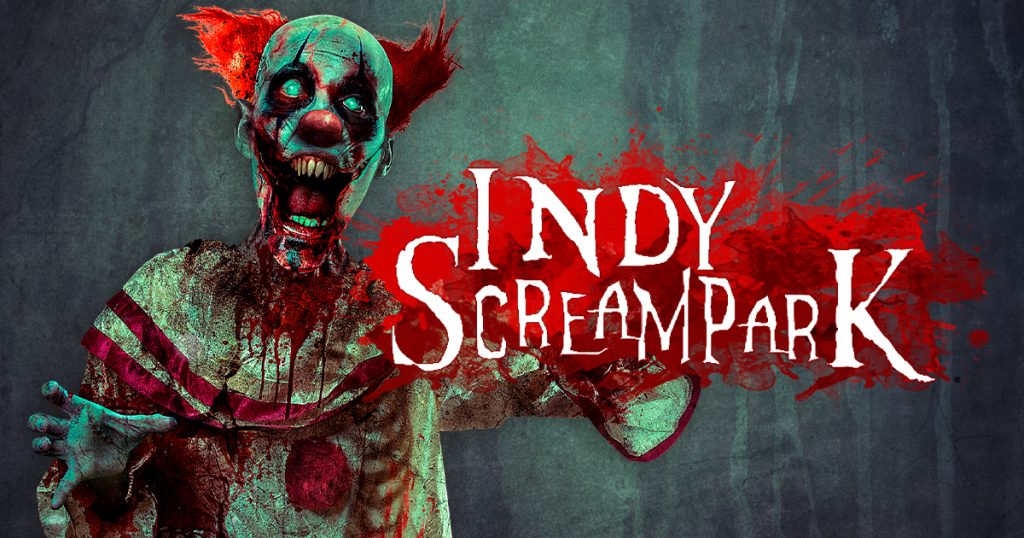 Location: 5211 South New Columbus Road, Anderson, IN
Indy Scream Park is Indianapolis's scariest haunted house, offering six terrifying attractions all in one location, along with a monster midway featuring food, drinks, games, and more! Be sure to check out Bonzo's Beer Garden, where craft beers await. Experience the Zombie Paintball Assault for some undead-slaying action in the Red Zone.
3. Hanna Haunted Acres: Haunted Adventure in Indianapolis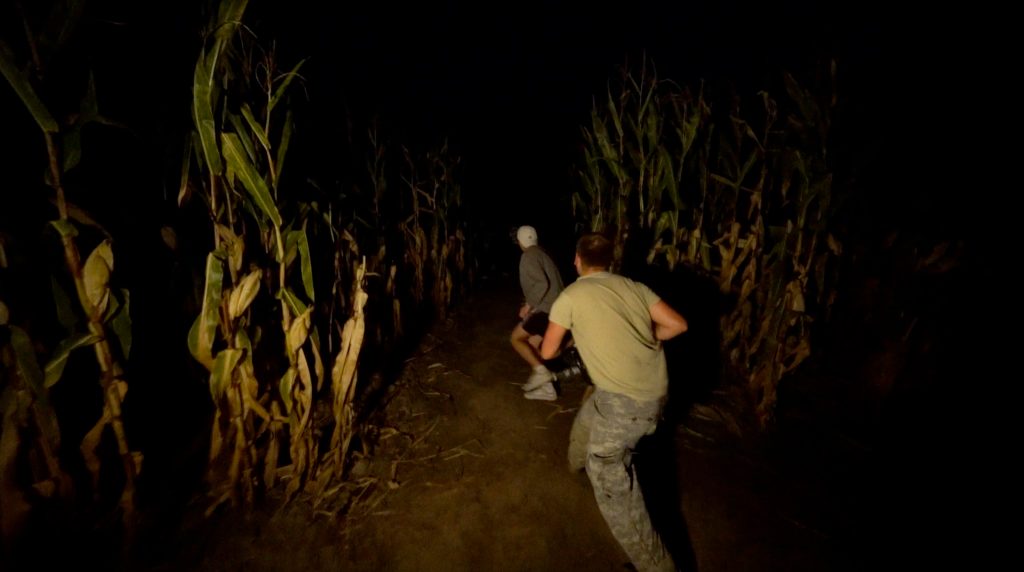 Get ready for a haunted adventure in Indianapolis at Hanna Haunted Acres. Explore four haunted houses, a spooky corn maze, and the famous haunted hayride. Darkness unveils chilling secrets as you journey through this spine-tingling destination. Photo Hanna Haunted Acres Web
4. 2023 Dull's Pumpkin Harvest: Family Fun at the Farm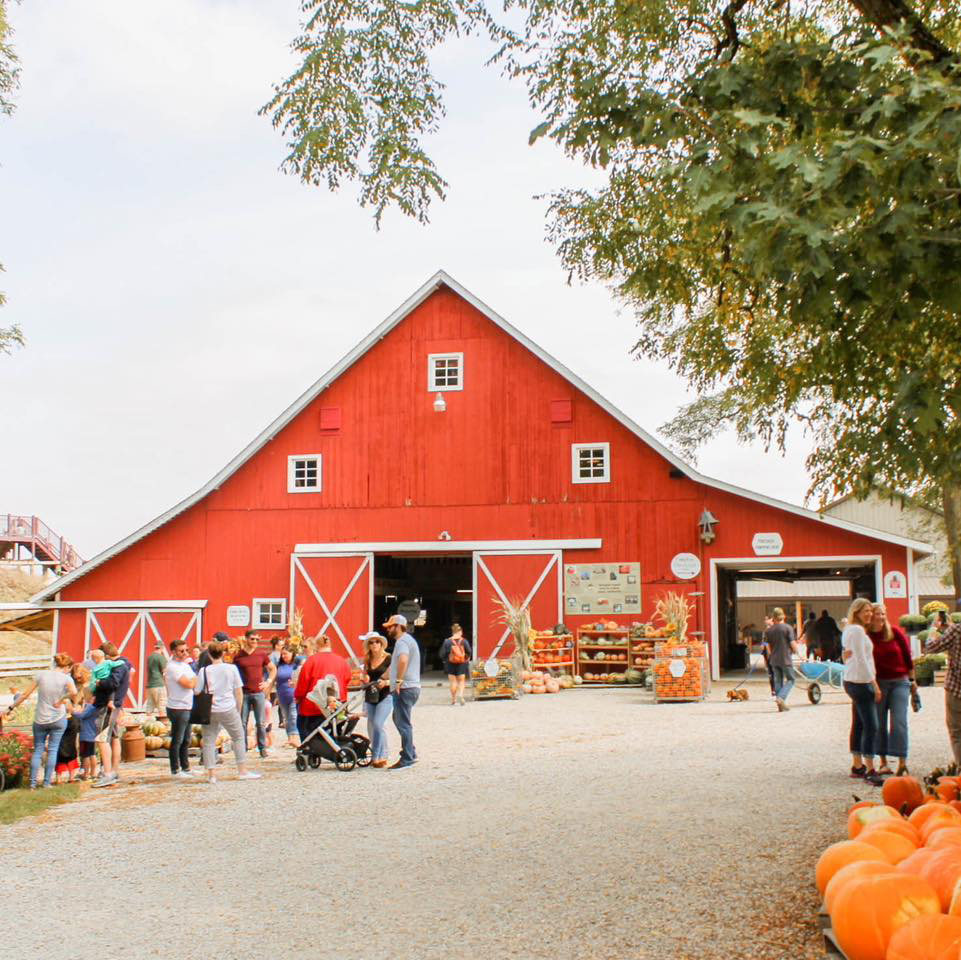 Location: Dull's Tree Farm and Pumpkin Harvest
Dull's Tree Farm and Pumpkin Harvest offers a memorable family experience with access to over 45 activities. Enjoy a hayride, pumpkin patch, corn maze, and much more! There's something for everyone in the family to enjoy at this farm. photo: dullstreefarm.com
5. ZooBoo: Halloween Fun at the Zoo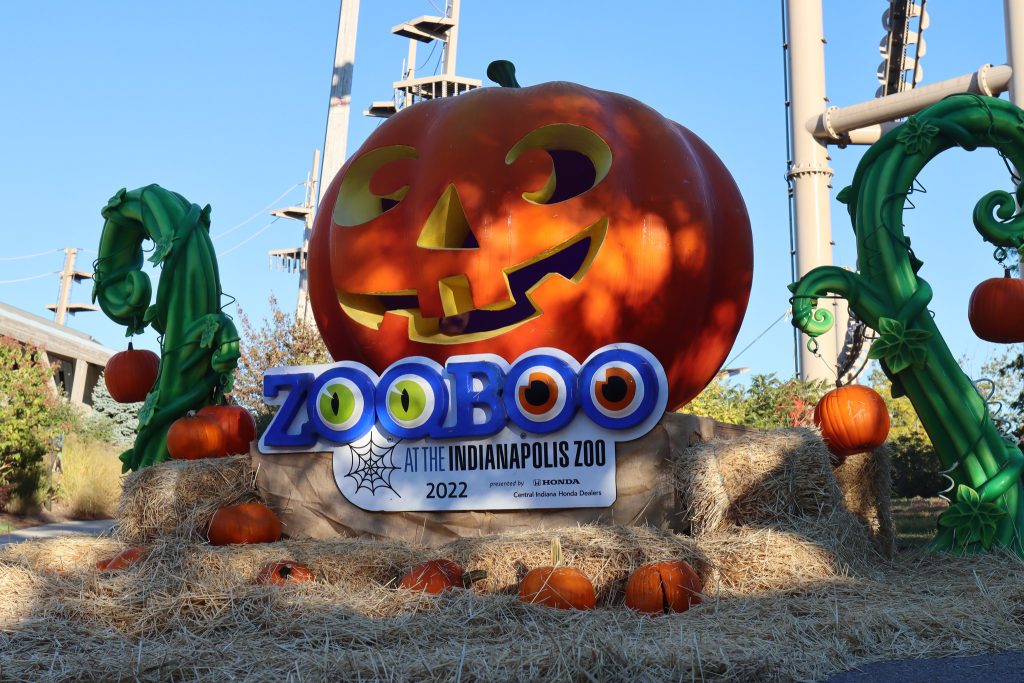 Dates: September 27 – October 31, 2 PM – 7 PM (Wednesday-Sunday)
ZooBoo at the zoo is a fun family experience featuring Halloween activities, amazing animals, and plenty of pumpkins. Explore Pumpkin Town, visit the Mirror Maze, and embark on a Trick-or-Treat Trail. Best of all, ZooBoo is free for zoo members and included with regular admission. Photo: www.indianapoliszoo.com
6. Wizard Express by Nickel Plate Express: Magical Train Journey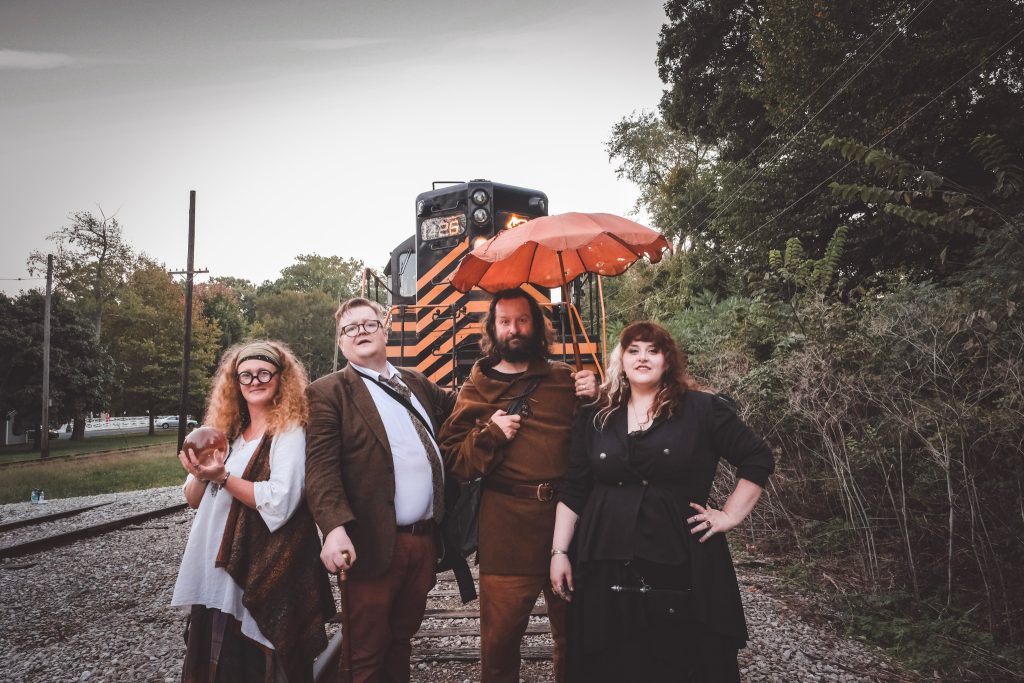 Climb aboard the Wizard Express for a magical journey into the wizarding world. Brush up on local wizarding news, learn new spells, and enjoy treats like butter beverages! All tickets include a wand and a butter beverage. Photo: nickelplateexpress.com
7. The Children's Museum Guild's 59th Annual Haunted House: BOOville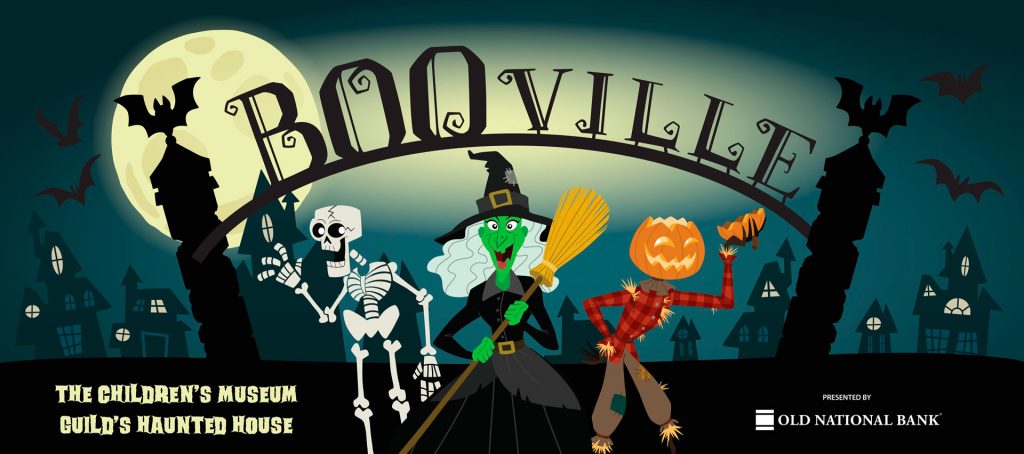 Dates: October 10-31 (Separate ticket required)
At The Children's Museum Guild's 59th Annual Haunted House, explore BOOville, where Halloween villains reside during their "offseason." Classic villains, including mad scientists, witches, zombies, and werewolves, await your visit. The Haunted House offers both lights-on and lights-off hours. Photo: ChildrensMuseum.org
8. The Arts in Autumn at Midtown Plaza Carmel: Fall Celebration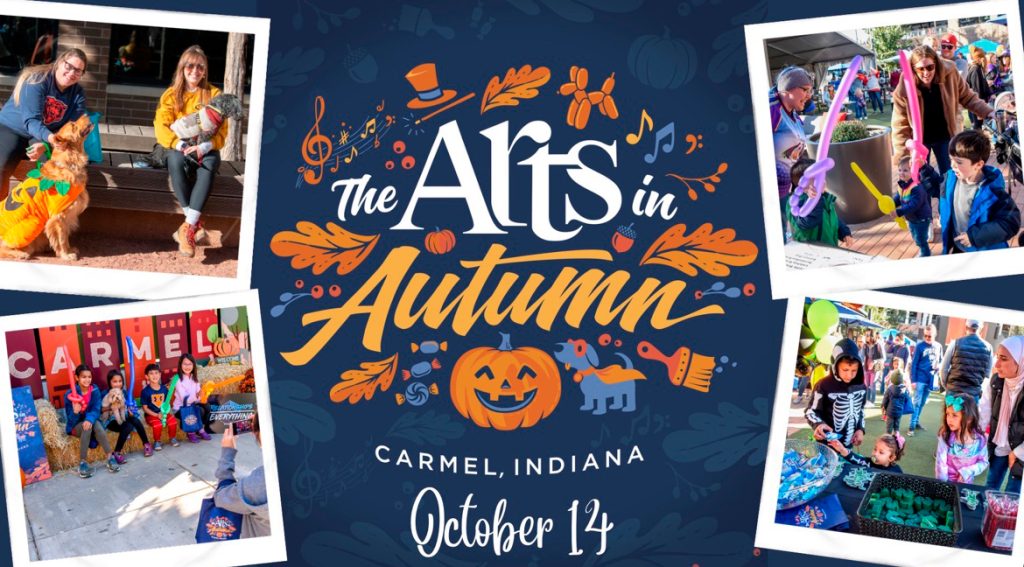 Date: October 14, 2 PM – 6 PM
The Arts in Autumn at Midtown Plaza Carmel is sponsored by CrossRoad Engineers, PC and offers food vendors, arts and crafts, family activities, live entertainment, and more. Trick-or-Treating and a fall-themed trolley ride are also part of the festivities. Photo: Facebook midtown Carmel plaza
9. Hysterium: Fort Wayne's Haunted House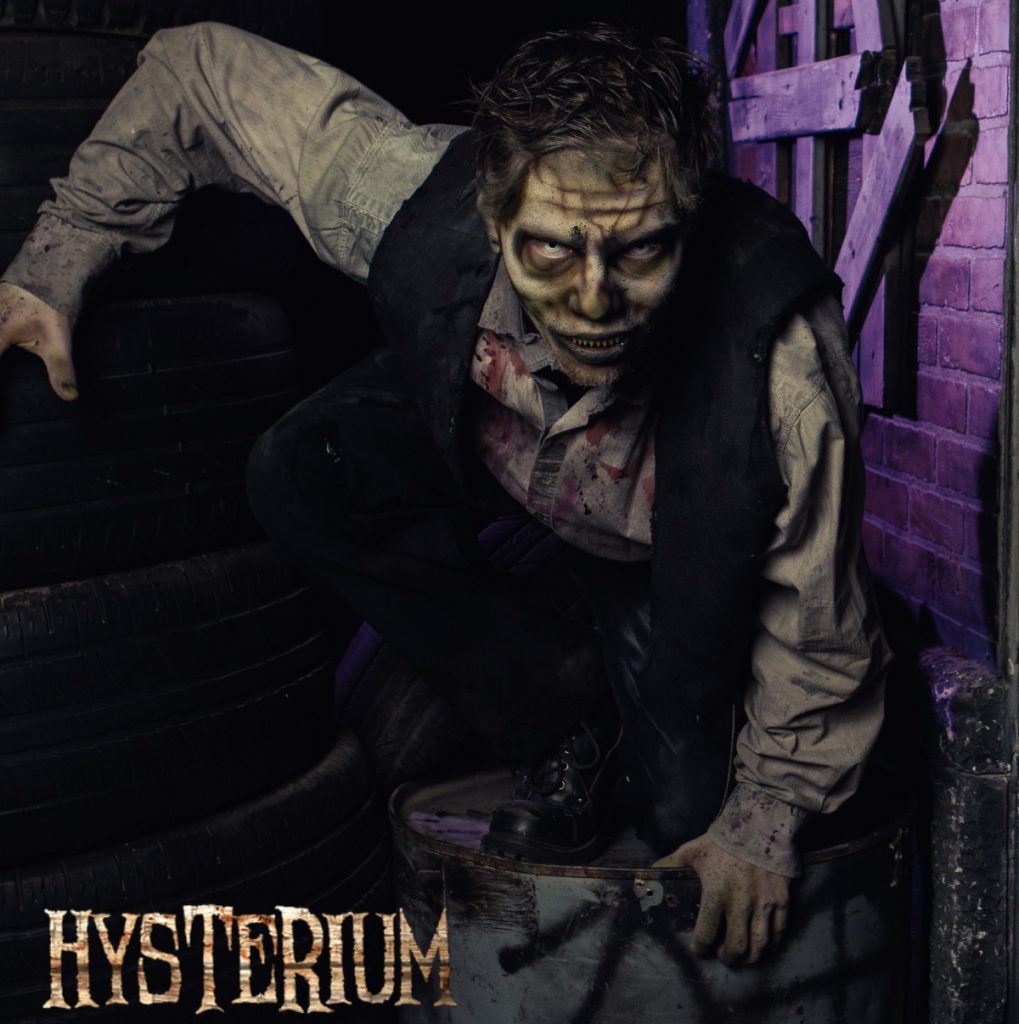 Location: 4410 Arden Dr, Fort Wayne, IN 46804
Hysterium in Fort Wayne proudly supports the Don't Be A Monster anti-bullying program. It's open on Fridays and Saturdays from 7 PM to midnight, providing a terrifying experience for those brave enough to enter. photo: Facebook Hysterium
10. Northwest Indiana's Largest Corn Maze and Pumpkin Patch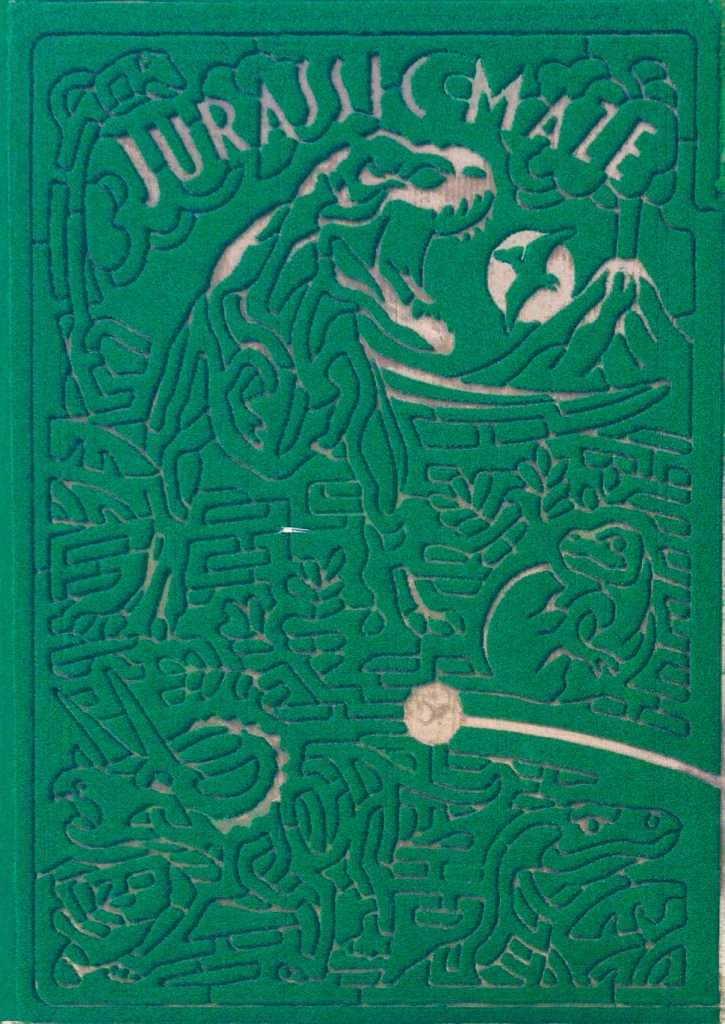 Dates: September 15 – October 29, 2023 (Closed for the day due to rain)
Exploration Acres offers a fantastic pumpkin patch sprawling over 11 acres, with 38 varieties of pumpkins and gourds to choose from. There are wagons available, making it easy to transport your pumpkin finds. Pumpkins range in weight from 1 to 200 pounds and are priced at $0.40 per pound.
Are you ready to make the most of Halloween in Indiana? These activities offer thrills, family fun, and the chance to create unforgettable memories during the spookiest season of the year. Don't miss out! Photo:explorationacres.com/corn-maze
Our favorite: Harvest Nights at Newfields: A Magical Halloween Celebration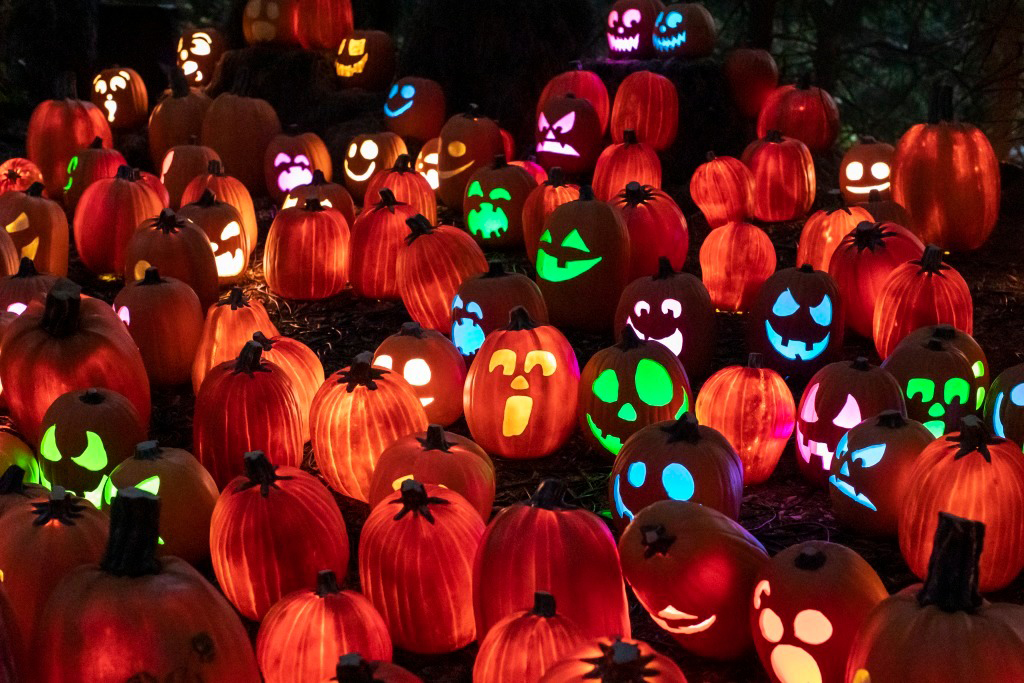 Join us at Harvest Nights, presented by JPMorgan Chase, for a spellbinding Halloween experience at Newfields. Under the moonlight, the garden transforms into a captivating world of jack-o'-lanterns on the Pumpkin Path of Peril, a rumbling Ghost Train, and a mesmerizing Three Graces display at Mischief Manor.
Step inside Lilly House to find charming, handmade décor by our horticulture team, adding a touch of enchantment to the evening. And, of course, indulge in savory and sweet fall snacks and beverages, including Night Owl Pumpkin Ale and Whiskey Applejack.
Harvest Nights offers an enchanting blend of art, thrills, and culinary delights—an unforgettable Halloween celebration for all. Don't miss out on this magical experience! photos: discovernewfields.org/harvest